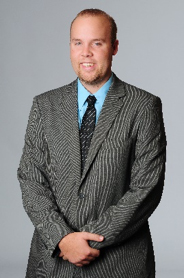 Brad Lange
Brad Lange, a Servion Financial Preferred Investments & Insurance advisor, is an experienced professional that can setup and manage various types of retirement planning programs, education savings plans, custodial accounts, stocks, bonds, mutual funds, and annuities. He can also work with any of your life and disability insurance needs.
Brad is an Investment Advisor Representative and a licensed life and disability insurance agent with Cetera Advisor Networks. Having been in the credit union industry for more than 10 years, Brad has built a clientele that consists of individuals as well as small business owners. Brad places emphasis on intelligent decisions by working closely with each client to develop a personalized financial plan. Knowledge and experience play key roles in helping Brad's clients more effectively work toward their financial goals.
Brad is a long-time resident of the Twin Cities. He is a graduate from the University of St. Thomas with a degree in Financial Management. Brad has acquired the necessary registrations to provide advice and direction in the complicated world of investments.
Direct: (651) 789-3304
Mobile: (612) 791-3361
blange@cufinancialservices.com
Investment products and services from this representative(s) available only to residents of Minnesota (MN).

Servion Financial Advisors
500 Main Street Suite # 100
New Brighton, MN 55112
(651) 631-3111